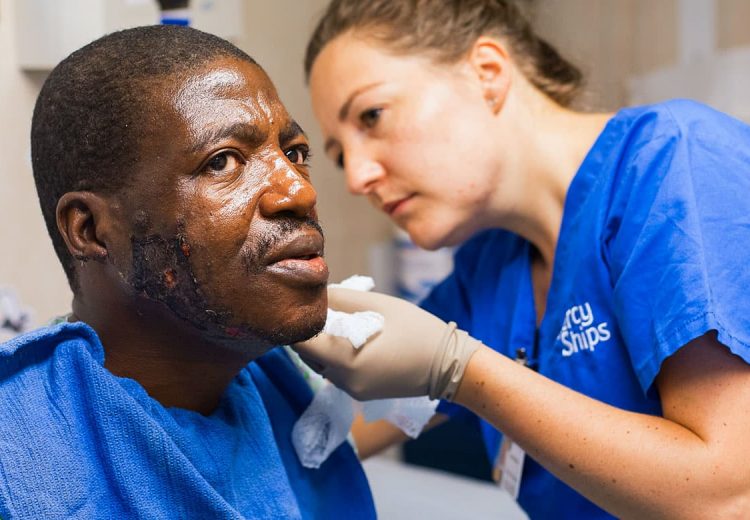 on board the Global Mercy
Graeme Walls (Mercy Ships NZ Director) takes us on a personal tour of the ICU funded by New Zealand donors.
As the newest hospital ship in the Mercy Ships fleet prepares to sail to Senegal for the inaugural surgical field service, Graeme gives a huge thank-you to all the people that made this possible. Now it's over to the volunteers to welcome the first patients on board as the crew put the hospital through its paces.
With 12 anaesthestists serving Guinea, West Africa's 13 million people, a partnership to help strengthen local anaesthesia capacity was a logical step for Mercy Ships.
Read More »
Make a difference in Africa together
Subscribe To E-opportunities
Receive here our monthly volunteer Mercy Ships opportunities email