Mercy Ships utilises surgery ships as a platform to transform lives and serve nations in Africa.
We seek to follow the model of Jesus, bringing hope and healing to the forgotten poor.
For more than 40 years we have been providing free surgeries and humanitarian care for people without access to the health care services they need.
Why a ship?
50% of the world's population lives near a coast, our floating hospitals are the best way to reach people who don't usually have access to health care
Why Africa?
9/10 people in sub-Saharan Africa cannot access safe and affordable surgery when they need it. The consequences are often life-altering - or even life-ending
Why you?
It takes volunteers with all kinds of skills to run a hospital ship; you can make a meaningful and enduring difference in the lives of others
On the African continent, 93% of the population does not have access to safe or affordable surgery when they need it.  Globally, each year 18.6 million people die from the lack of surgical care. Mercy Ships is dedicated to strengthening countries' health care capacity through training, as well as meeting individual immediate needs.
The Mercy Ships' field of service is West Africa, Central Africa, Southern Africa and Madagascar, and extending service to East Africa in the years to come.   
Our hospital ship strategy
Our ships bring a whole hospital of experienced volunteer professionals directly to where healthcare needs are greatest, and people are the poorest. 
In the low-income countries Mercy Ships serves, clean water, electricity and surgical facilities are limited or non-existent. This significantly impacts the safe and robust provision of land-based surgery and medical care.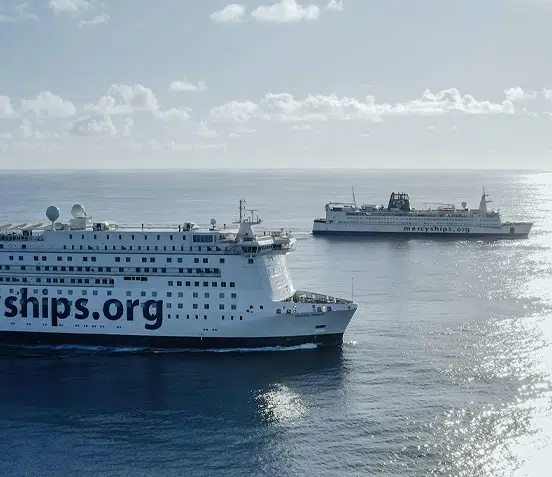 Transparency, accountability and what people say about us
A key strength of Mercy Ships is that people trust us. They trust us to help people just as we have said we would.
We are trusted because we are open, transparent and accountable. Find out about some of those who partner with us and read the annual reports of our work here.
Don & Deyon Stephens founded Mercy Ships in 1978 with the purchase of our first vessel Anastasis, which visited 14 New Zealand ports in 1983 while serving in the Pacific. 
An overheard prayer, the birth of their special needs son, and a conversation with Mother Theresa were pivotal in hearing the call of God to follow the model of Jesus, bringing hope and healing to the world's poor.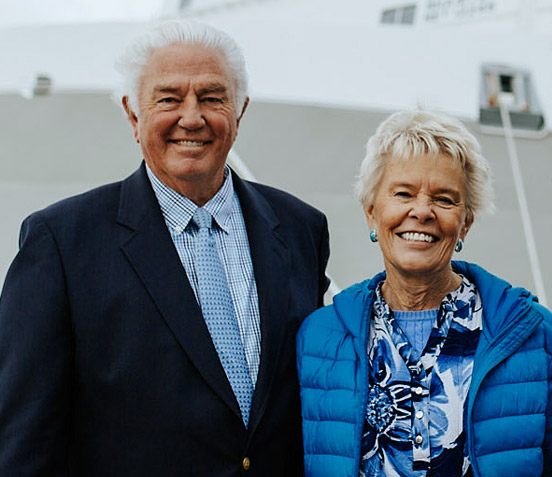 Mercy Ships has two hospital ships filled with volunteer crew members providing services. Our 16 national offices around the world recruit volunteers, fundraise to provide surgeries, and make our humanitarian work better known in our nations. 
In New Zealand, Mercy Ships is registered as a charitable or non-profit organisation, able to give tax receipts for New Zealanders' donations. The office staff, located in Penrose, Auckland, is dedicated to supporting the work of our hospital ships in Africa. 
More than 1,300 volunteers a year onboard
Our amazing volunteers deliver the highest quality care to individuals who otherwise would have little access to medical services. And they pay their own way, so every dollar donated to Mercy Ships can go directly to helping the world's forgotten poor.
Alexandra Gordon
Alexandra Gordon – volunteer theatre nurse A different kind of theatre nursing Signing up to volunteer on the world's largest civilian hospital ship is a remarkable step of generosity.  Alexandra explains, "I've dreamed about volunteering as a nurse for as long as I can remember! I can't quite believe I am lucky enough to be […]
Charlotte Gordon
Charlotte's role as a long-term preoperative nurse on the Global Mercy is pivotal. This stability means many other nurses can volunteer for short periods, working alongside her in the team.
Dr Andrew Clark – chaplain
Inspired to serve our hospital ship volunteers, International Chaplain Dr Andrew Clark shares uniqueness of the hospital ship community