"40 years ago, God took a huge risk." That's the way Mercy Ships founder Don Stephens describes the beginning of a story that has touched millions of the world's under-served poor.
In 1978, Don and Deyon Stephens led volunteers from New Zealand and around the globe in the audacious vision to convert a retired ocean liner into the hospital ship Anastasis.
Now the Mercy Ships fleet of two state-of-the-art hospital ships has the combined surgical capacity of 11 operating theatres, and 280 hospital beds , with 1,100 volunteer crew providing essential surgery for the marginlised and under-served in low-income countries in sub-Saharan Africa.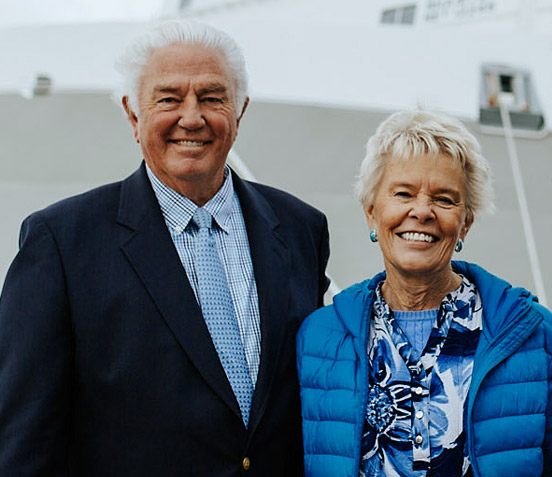 Anastasis, the first vessel in the Mercy Ships fleet, was deployed to the Pacific in 1982. During that year, 14 New Zealand ports hosted the hospital ship. 
New Zealanders have played key roles on every Mercy Ships vessel over more than 40 years, punching far above our weight in volunteers who serve from our nation. New Zealanders' compassion to make a life-transforming difference for the vulnerable sees around 40 Kiwis volunteering every year – for weeks, months, or even years at a time.  
What's been achieved so far
Mercy Ships is privileged to have served the populations of 55 low-income countries, by providing direct medical services – including more than 105,500 free essential surgical procedures.
In conjunction with individual patient care, the health care capacity of our host nations has been strategically strengthened through education, training and advocacy for our local health care colleagues. 
Mercy Ships has focused our service exclusively in the African continent for more than 30 years.